USED harps
If you would like to list your harp for free on this page, or for us to actively sell it for you, please contact us to make arrangements. Note: listings on our website are free.
If you are interested in buying one of the listed harps and require more details, please feel free to email us or to phone us.
---
---
Erard Gothic





A very beautiful Erard Gothic harp which has been completely re-gilded to the highest standards and has had a new neck and a new soundboard in the last couple of years.

Price: £9,000 | More Details...
---
---
Erard Empire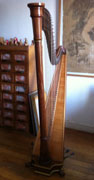 47 strings with key, inner cover and trolly excellent sound.
Revised by the Magasin de la Harpe, Paris.
Interestingly the Empire was the last model made by Erard before merging with Gaveau in 1959.

price £7800 o.n.o
Email:dalethiebault@gmail.com
---
Lever harp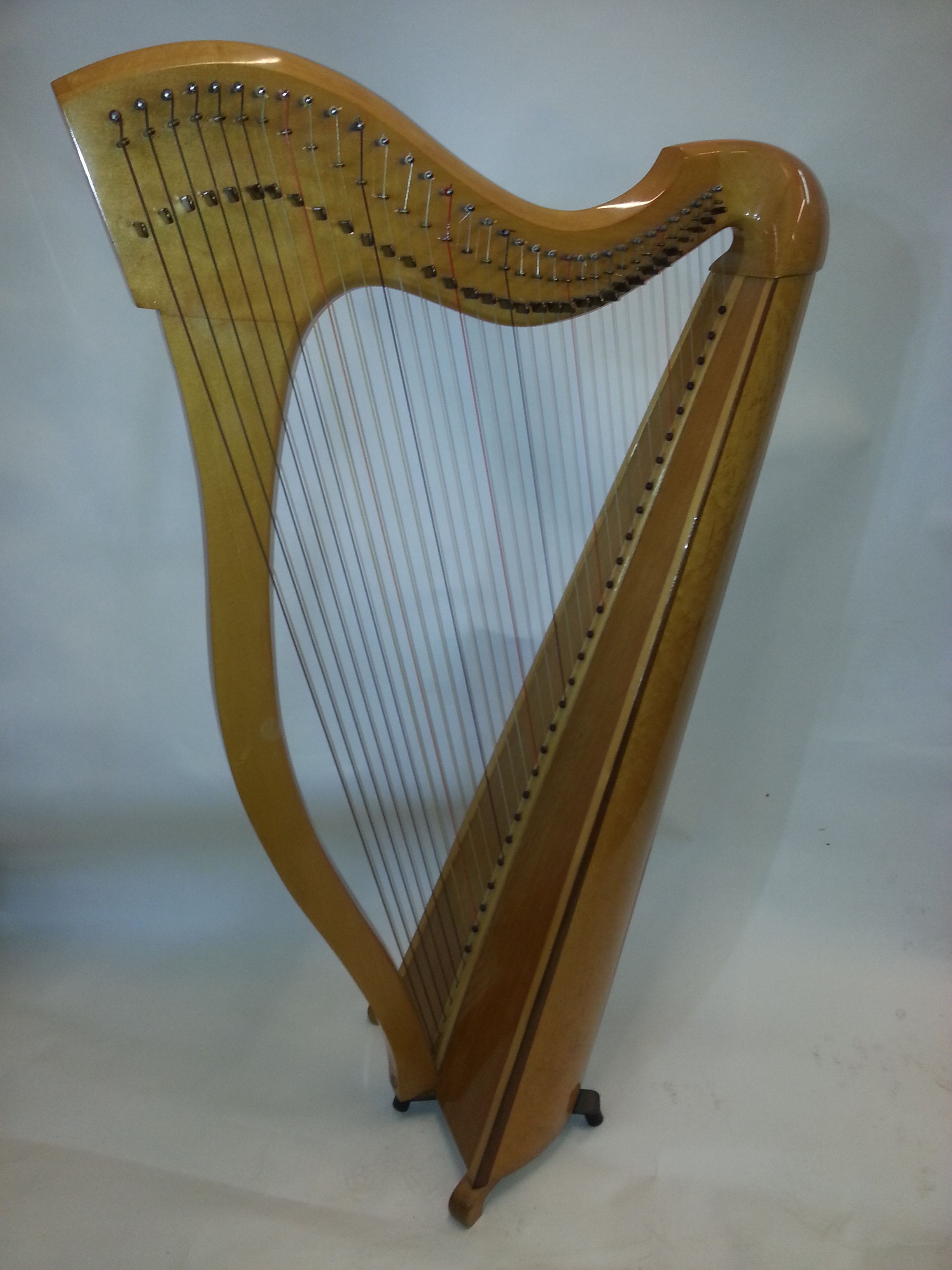 34 string lever harp in good condition. Lightly strung ranging from
6C to top A
price £1600 ono
email: colleen_odonog@btinternet.com
---
Lyon&Healy Style 22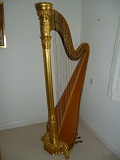 Lyon & Healy Style 22, maple & gilt circa 1905. The harp is in very good condition and is regularly serviced. It has a beautiful even tone and smooth pedal action. It has a new soundboard and neck, by Nigel Tree and has been re-gilded. The price includes a canvas cover."
price £14500
Contact: Sarah Morley 01491 833027, Oxfordshire
Erard Grecian

This early Grecian harp is in very nice condition and has a delightful sound. It has had a new soundboard and has been regularly serviced. Unusually, it still has the pedal operated "swell" doors.

Price: £7,500 | More Details...
---
Salvi Orchestra

Salvi Orchestra Pedal Harp, 46 strings, maple, 25 years old, great sound and great condition. Includes protective cover, trolley, tuner and some spare strings.
Price: £8000 o.n.o.
Location: Weybridge, Surrey

Email: margot.walshe@btopenworld.com
---
Salvi Orchestra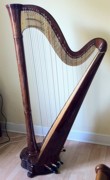 Salvi Orchestra Pedal Harp, 46 strings, in mahogany, 33 years old, good sound and in good condition, fully serviced and regulated in 2011.
Price £8000 o.n.o. Location London SE23.
Email: valeriesaintmartin@yahoo.com
---
Erard Gothic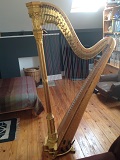 New neck, freshly re-gilded and in excellent working condition. Comes with tuning keys, inner and outer cover. Will suit a professional harpist, concert quality.
price: £9500 o.n.o
Email: lydia.bauman@googlemail.com
---
Salvi Diana Concert Harp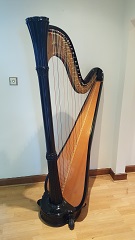 A beautiful gloss black Salvi Diana in good condition considering its age. Neck and board are in excellent condition with many years left in them. There are some minor knocks to the body but no missing lacquer. The action operates well and the harp has just had a full service including pedal felting and regulation as well as a new set of base wires and replacement of worn strings. Also comes with covers, trolley and tuning key The harp is available for viewing at our showroom in High Wycombe
price:£14,500 Location:- Niebisch and Tree showroom
Email: ntharps@outlook.com
---
Salvi Ana 38 string lever harp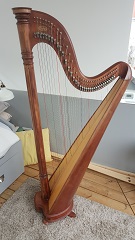 Made in 1998 this Salvi Ana model is in excellent condition and has just been serviced. With its concert harp shape and 38 strings this is a very nice lever harp with a very big sound.
price £4000 Location:- central London
email: evaloucaides@gmail.com
Erard gothic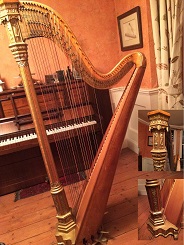 46 strings – top F to 7th C. Made in London in December 1867. This harp has a refined and rich sound and is in very good playing condition. Harp has just had a full service and has been restrung (both bass wires and gut strings) and regulated. New soundboard fitted by Morley's in the 1980's; new neck fitted by Munson and Harbour in mid 1990's. Comes with tuning key and material cover.
price £6750 Location:- Abingdon, Oxfordshire
Contact: Siobhan Green, 0033 782 407075 (international)